How to pay.
We accept cash, contactless, Apple Pay or Google pay on our services. If paying by cash we give change but please try to tender the lowest amount you can. If you'd like to check the price of a fare before you travel, please call us on 01227 794 345 Monday – Friday 09:00 – 16:00.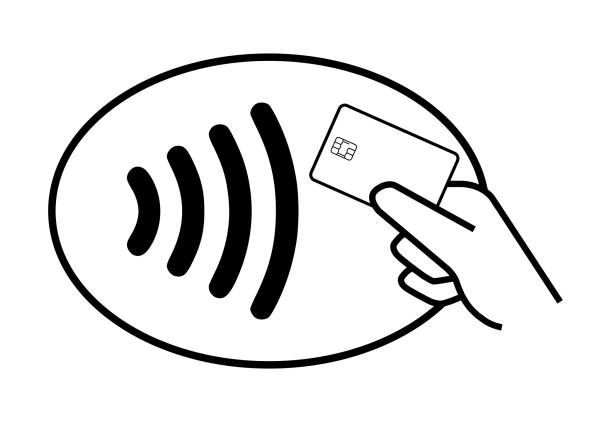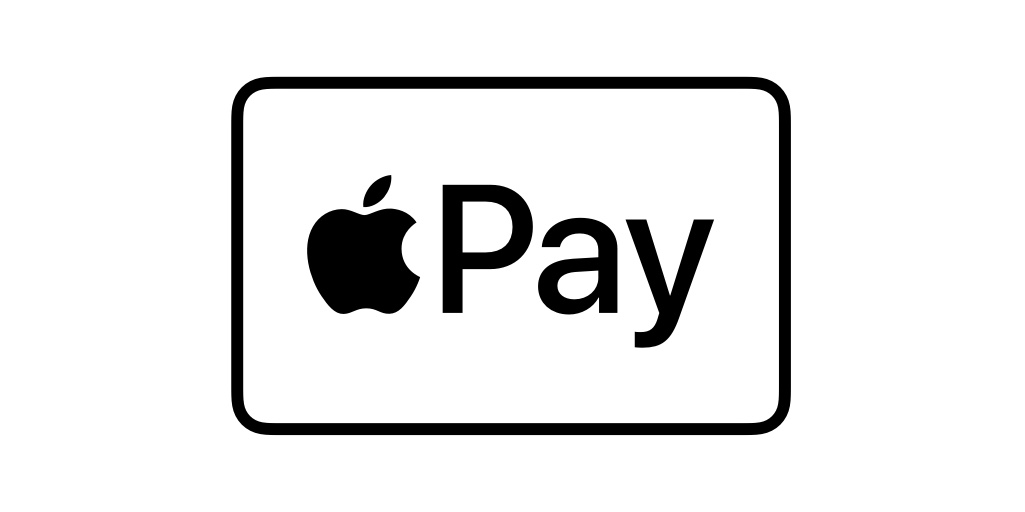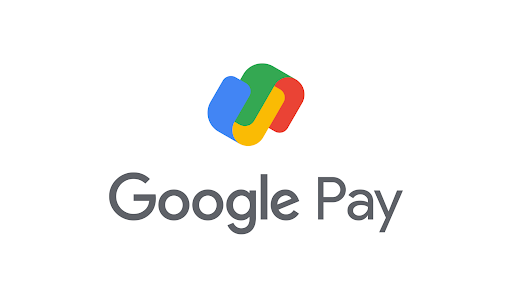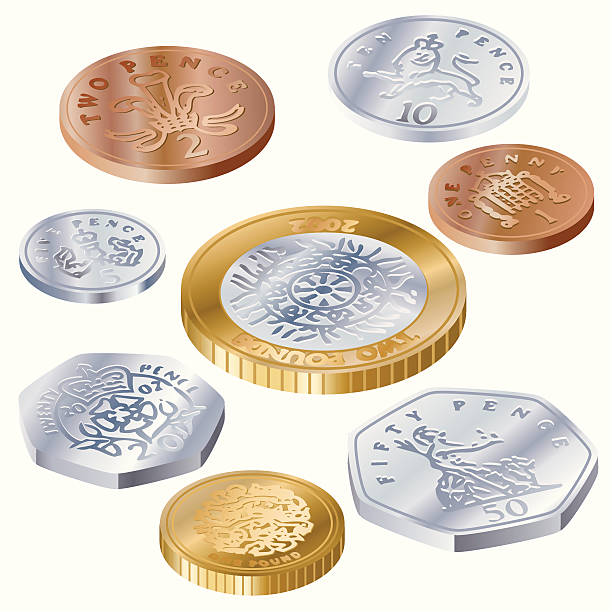 Tickets.
We offer a variety of tickets for your journey on our buses so whether you want to make a single trip or require one days unlimited travel, we have something for you. 
Single Ticket: For a single journey between two destinations.
Return Ticket: For a return journey between two destinations valid only on the day of issue.
Weekly Ticket: For a 5 or 6 days worth of daily return journeys between two destinations.
Monthly Ticket: For 1 months worth of daily return journeys between two destinations.
Discovery Ticket: For 1 days UNLIMITED travel in the Southeast on most major bus operators.
We also accept most local authority concession bus passes as well as the KCC Travel Saver passes. These can all be scanned on our ticket machine as you enter the bus.
We do not accept Stagecoach or Arriva tickets on our services – EXCEPT for  Stagecoach or Arriva issued Discovery Tickets.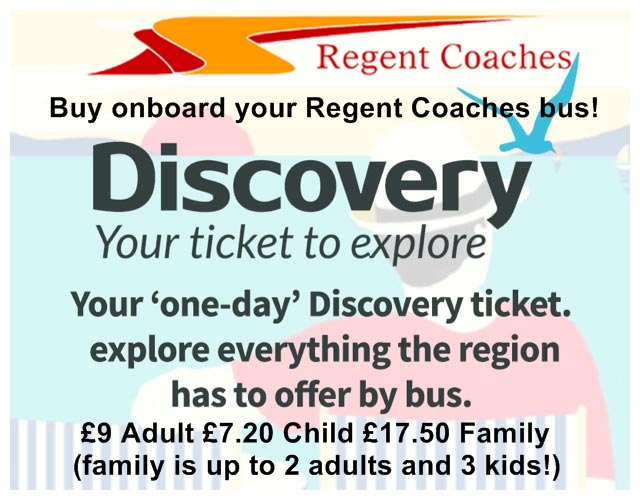 Discovery tickets.
As mentioned above, we issue and accept Discovery Tickets on our services. These are a great way to travel around the Southeast and are valid on many bus operators including: ASD, Arriva, Brighton & Hove, Chalkwell, Metrobus, Nu-Venture, Regent Coaches, Stagecoach and The Big Lemon. Discovery Tickets are valid for one day travel only and are handy if you are making a longer distance bus journey for which you would normally pay for. Please buy your Discovery Ticket from your Regent Coaches driver as you board the bus. Please click on this link to see the detailed information page about Discovery Tickets on the South Downs National Parks website. This page will also direct you to the individual bus operators pages.
ADULT £9.00
CHILD £7.20
FAMILY £17.50 (A family ticket is up to 2 adults and 3 children!)

PlusBus tickets.
We accept PlusBus Tickets on our buses in the following areas: Canterbury, Deal, Dover, Herne Bay, Margate, Sandwich and Whitstable . Please show your ticket to the driver as you board the bus.
For more information please visit the PlusBus website: www.plusbus.info
Catching our buses.
Our services use all the regular bus stops no matter what the branding on the actual bus stop flag. There are certain locations where there are multiple stops in a town centre that we will only serve a certain one, this will be advertised on our timetable. In certain rural areas there are no physical bus stop flags so please stand in a safe location away from any junctions and signal clearly to our driver when you see your bus approaching.
Please have your pass or fare ready when you board the bus.
Tracking your bus.
All of our services are visible on the tracking site bustimes.org . This link will direct you to the map where you can view not only our buses but those of other operators in the area too. There is also a page with all the services we operate listed too. Please note, bustimes.org is an external website and we are not responsible for it's content.
Whilst both Kent County Council and ourselves try to make sure the timetable information at bus stop cases is up to date, there are occasions where this is not possible – especially during the recent Covid 19 outbreak. Most bus stop flags will have an individual code (for example  twragdgm) which you use to find out the bus times via your mobile phone. This code is also visible on Google Maps when you click on  an individual stop.  NextBuses is a service that gives you the next bus times straight to your mobile phone. It's designed to work on mobile phones with internet.  If you can't get mobile internet on your phone, you can check the next buses from a particular bus stop by sending the bus stop code in a text to 84268.
For mobile phones with internet
To obtain the link for NextBus on your mobile text TRAVELINE to 84268. Enter a postcode, street and town, or stop code. The system will respond with a map and list of stops nearby. Click on the most relevant stop in the list and the system will show the time of the next departures from that stop. (On most phones, you can also press the corresponding number on your phone keypad). Live information is shown where available eg "in 6 min", otherwise the scheduled departure is shown as a time eg "08:31". Click on one of the services for the next departures list for that service.
The service is free, apart from any normal data charges made by your mobile operator (contact your operator for details)
For mobile phones with no internet access.
If you can't get the NextBuses service on your mobile phone you can check the next bus from a particular bus stop by sending the bus stop code in a txt, using Traveline-tx.
Traveline SMS text messaging service provides up to date timetable information on bus, Metro and ferry services in the form of text messages to your mobile phone in an easy to read format – 24 hours a day. Go to 'new message' on your phone. Type in the code for the stop that you wish to depart from (see below for how to find this). Send that to the 84268.
The service will quickly send back a message with the scheduled times for the next five buses due to leave the stop. The reply will include all buses from the stop but if you just want a particular service, put in the stop code followed by a space and then the service number and send to 84268.
Text messages will be charged by your service provider at your normal rate. Traveline will charge 25p per text message sent to you.
Covid 19.
It's currently now no longer mandatory to wear a face covering on  public transport. Please continue to give those around you space and we recommend wearing a face covering on buses that are over 50% full.  Here are our suggestions on how to travel safely.
1) Give people who aren't in your social circle space.
2) Wear a face covering .
3) Keep at least one window open on the bus to allow a good supply of fresh air.
4) Bring hand sanitiser and anti-bac wipes especially if handling money.
5) If you are exempt from a face covering and have vulnerable health, we would recommend off peak travel (09:30 – 15:00) to avoid travelling on crowded buses.
Please remember to be kind and courteous to our staff and fellow passengers and respect their ability to wear/not wear a face covering. Good manners cost nothing.
For the latest Government advice, please visit their page regarding travelling safely during the Covid 19 outbreak.
We like to hear from you…
We'd love to know what you thought of your journey with Regent Coaches. Please share your experiences with us. If you're not happy or you think we could do better with something please tell us. If you loved what we do and you enjoyed your travel experience tell EVERYONE!
Contact us!
 If you have any questions or enquiries or comments about our bus service please get in touch with us. Our office is currently open Monday to Friday 09:00 – 16:00. You can call us on 01227 794 345. 
You can also email us at any time using info@regentcoaches.com . Regent Coaches is also on Facebook. Please like our page which is updated regularly. You can also message us through Facebook. We try to reply to your emails and messages within the same day during working hours. Outside our working hours and during public holidays and weekends this may take a little longer.