15th September 2020: Route Information
 All of our services are running to a normal school day timetable with extra buses running as duplicates on school services.
36 Herne Bay to QEQM Hospital (Margate) 
Normal service
35 Westgate-on-Sea to Westwood Cross.
Normal service
541/542/544 Tilmanstone/Walmer- Kingsdown/Dover/Sandwich/Canterbury.
Normal service
660 Stalisfield to Faversham to Tankerton
Normal service
638 Whitstable to Faversham and Faversham to Whitstable 
(0735 Faversham to Whitstable, 0735 Whitstable to Faversham, 1455 Faversham to Whitstable, 1535 Faversham to Whitstable & 1600 Whitstable to Boughton are school children only)
620 Hastingleigh to Canterbury 
(0734 Hastingleigh to Canterbury and 1535 Canterbury to Hastingleigh are both school children only)
667 Old Wives Lees to Canterbury
(0710 Challock to Canterbury & 1555 Canterbury to Challock are school children only)
Service 954 Birchington to Sandwich Technology School
Normal service (school children only on this servce)
Tesco Whitstable Free Bus* 
*Please note: Due to social distancing still being in place and the size of the vehicle in use we will be restricting the amount of passengers on the Tesco Free Bus to 6. During this time we respectfully ask passengers who wish to travel to and from Tesco ONLY use this service. If you wish to travel to Whitstable or Estuary View please use another service.
Please click or paste the following link to see our information on travelling on our buses during the Covid19 period:
  https://regentcoaches.com/tickets-information/
Forthcoming Works & Events:
Forthcoming Roadworks: Faversham Road, Seasalter (by Co-op store)
This will be closed for one day on the 27th September 2020. This will affect our services 638 and 660. During the period of the closure we will be unable to serve Lucerne Drive or Joy Lane. Both services will divert via the Thanet Way and Estuary View.
Forthcoming Roadworks: Graveney Road, Faversham
This will be closed from 26th September until 23rd October between Love Lane and the Thanet Way. This will affect service 660 which will divert via Love Lane, London Road, Brenley Corner, Thanet Way and Whitstable Road.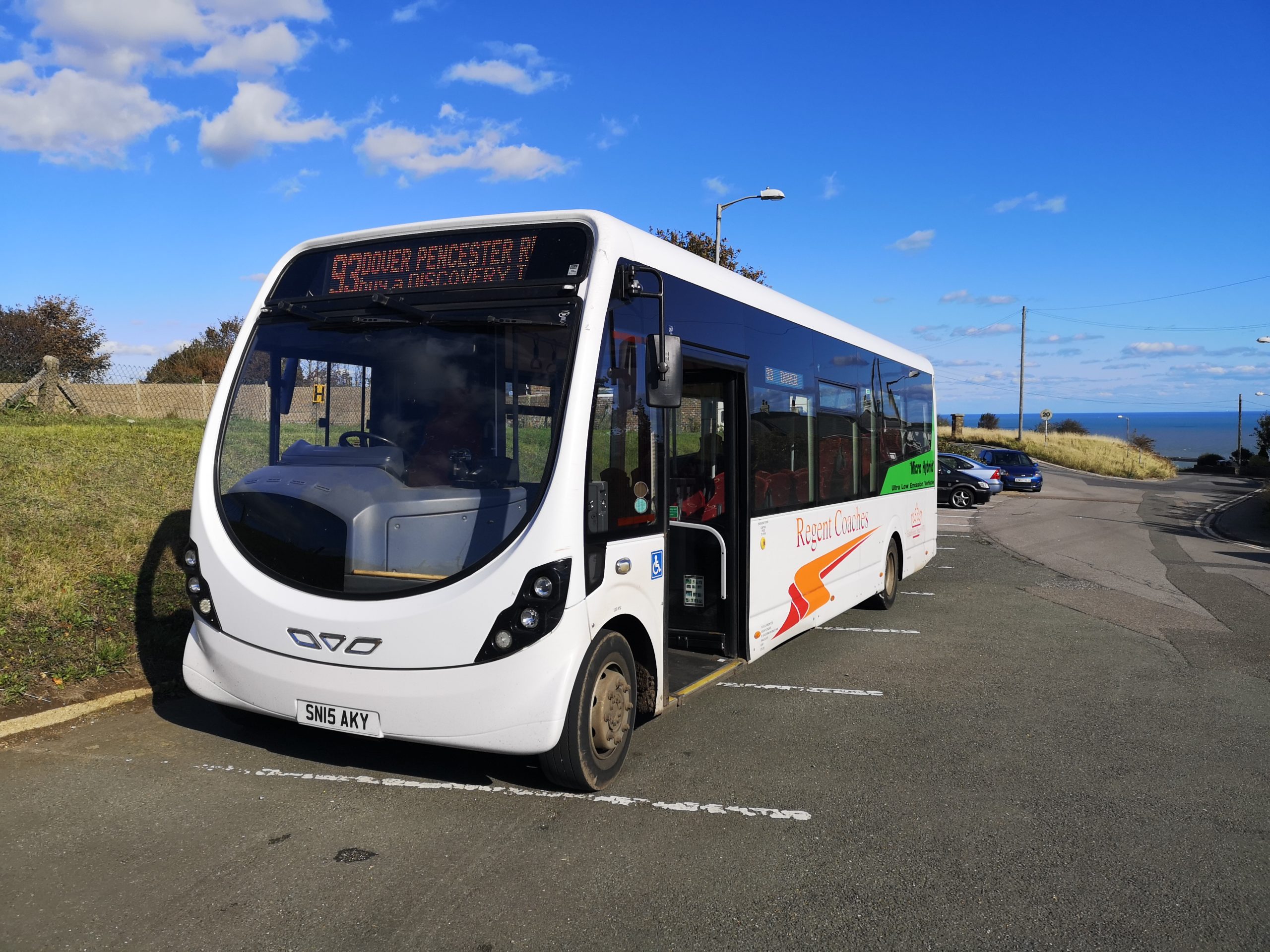 Get In Touch!
If you haven't travelled with us before, we hope you'll consider doing so and joining our ever-growing customer base once you have worked your way through our site.
Location
Unit 16, St. Augustine's Business Park, Swalecliffe, Whitstable Kent, UK CT5 2QJ