All of our services are now on bustimes.org where you can track them in real time. Please click on the link to visit their site. (Please note: this is an external site and we're not responsible for it's content.)
If you're browsing on a mobile device, please continue to scroll down to see a list of forthcoming roadworks and events that may affect our services.
Service Status Last Updated 21/10/2022  
From the 31st October 2022 we will be taking over the operation of the 68 service in Dover. Service runs between Maxton, Dover Priory, Dover town Centre and Temple Ewell. Timetable can be found on our timetables page or by clicking the following link,
https://regentcoaches.com/wp-content/uploads/2022/10/68_Regents_Coaches_v3.pdf
Forthcoming Works & Events:
Temporary Road Closure – Sweechbridge Road, Herne Bay – 12th September 2022 (Canterbury District)
It will be necessary to close part of Sweechbridge Road, Herne Bay, from 19:00 hours on 12th September 2022 with estimated completion by 06:00 hours on 13th September 2022.
Sweechbridge Road, Herne Bay, will be closed between the junctions of Neville Road and Maystreet, to the extent indicated by signs and barriers on site.
The alternative route is Heart In Hand Road, Margate Road, Margate Road Interchange, Margate Road, Mickleburgh Hill, Reculver Road, Sweechbridge Road and vice versa.
The closure is required for the safety of the public and workforce while sewer maintenance works are undertaken by Southern Water.
Changes To Service 660 Timetable.
From 1st September 2022 we will be making a few minor changes to the early morning journeys on service 660. They are summarised as follows:
07:00 Faversham to Graveney will no longer run.
07:10 Graveney to Stalisfield will now depart Graveney at 07:00 and run 10 minutes earlier throughout.
07:48 Stalisfield to Graveney service will now depart at 07:38 and run 10 minutes earlier throughout.
08:30 Graveney to Stalisfield will now depart at 08:20 and run 10 earlier throughout.
All other services from the 09:17 from Stalisfield onwards are unchanged. This is to allow the bus to serve Eastling School earlier and allow the children to get to school on time.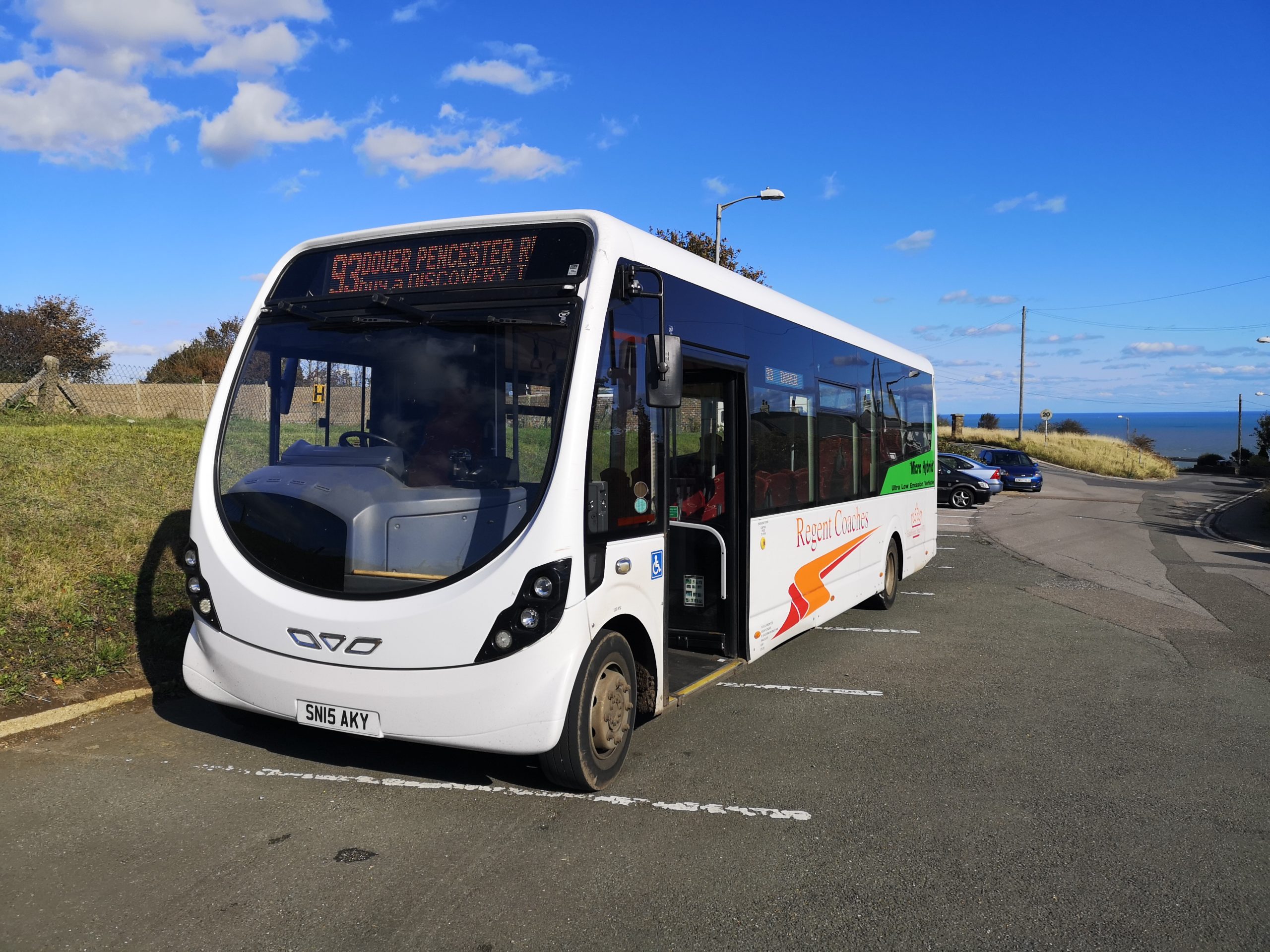 Get In Touch!
If you haven't travelled with us before, we hope you'll consider doing so and joining our ever-growing customer base once you have worked your way through our site.
Location
Unit 16, St. Augustine's Business Park, Swalecliffe, Whitstable Kent, UK CT5 2QJ