All of our services are now on bustimes.org where you can track them in real time. Please click on the link to visit their site. (Please note: this is an external site and we're not responsible for it's content.)
19th November COVID 19 Update
With the announcement of another lockdown coming into force on Thursday 5th November, all of our services to continue running as normal as we did earlier in the year. This will be for key workers and essential journeys only and face coverings will be required on all journeys.
All School Journeys will also continue to operate as scheduled. 
19th November 2020: Route Information
 All of our services are running to a normal school day timetable with extra buses running as duplicates on school services.
Please remember to wear your face covering or mask whilst on our services. Please put this on BEFORE boarding the bus to protect you, the other passengers as well as our staff. 
36 Herne Bay to QEQM Hospital (Margate) 
Normal service
35 Westgate-on-Sea to Westwood Cross.
Normal service
541/542/544 Tilmanstone/Walmer- Kingsdown/Dover/Sandwich/Canterbury.
Normal service
660 Stalisfield to Faversham to Tankerton
Normal Service
638 Whitstable to Faversham and Faversham to Whitstable 
(19th November for 3 days service 638 is currently on diversion due to a road closure and is unable to serve Hernhill Red Lion, Mount Ephraim Gardens, Staple Street and Boughton: This is expected to be only for 3 days).
(0735 Faversham to Whitstable, 0735 Whitstable to Faversham, 1455 Faversham to Whitstable, 1535 Faversham to Whitstable & 1600 Whitstable to Boughton are school children only)
620 Hastingleigh to Canterbury 
(0734 Hastingleigh to Canterbury and 1535 Canterbury to Hastingleigh are both school children only)
667 Old Wives Lees to Canterbury
(0710 Challock to Canterbury & 1555 Canterbury to Challock are school children only)
Service 954 Birchington to Sandwich Technology School
Normal service (school children only on this servce)
Tesco Whitstable Free Bus* 
*Please note: Due to social distancing still being in place and the size of the vehicle in use we will be restricting the amount of passengers on the Tesco Free Bus to 6. During this time we respectfully ask passengers who wish to travel to and from Tesco ONLY use this service. If you wish to travel to Whitstable or Estuary View please use another service.
Please click or paste the following link to see our information on travelling on our buses during the Covid19 period:
  https://regentcoaches.com/tickets-information/
Forthcoming Works & Events:
Forthcoming Road Closures: Grange Road Herne Bay.
On 23rd and 24th November, Grange Road will be closed which will  affect the 36 service. During this time we will be unable to serve the Queen Victoria Hospital. Our buses will divert via Reculver Road and Mickleburgh Hill in both directions. The road is expected to be closed between 0930 and 1800 each day.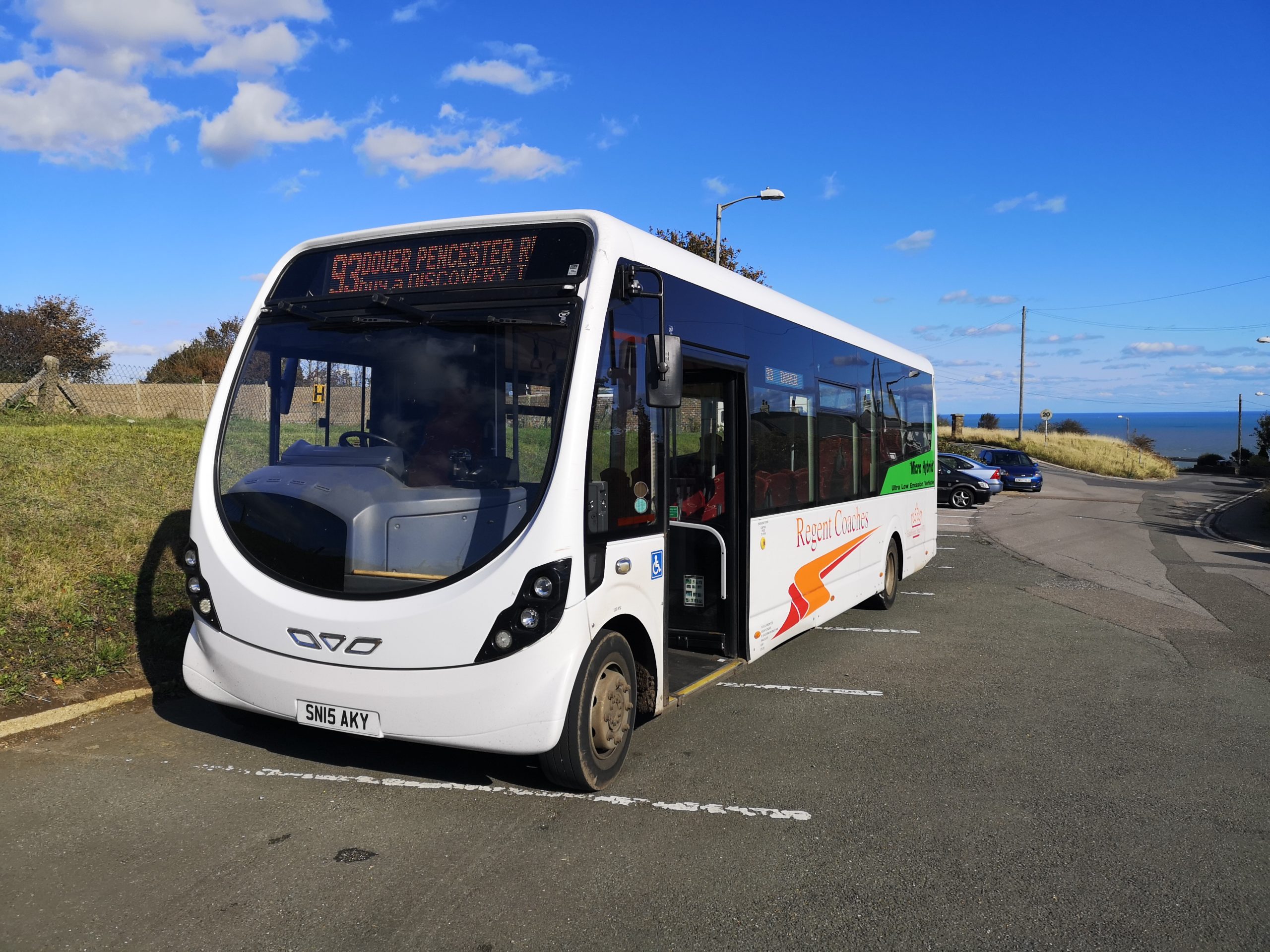 Get In Touch!
If you haven't travelled with us before, we hope you'll consider doing so and joining our ever-growing customer base once you have worked your way through our site.
Location
Unit 16, St. Augustine's Business Park, Swalecliffe, Whitstable Kent, UK CT5 2QJ